A rocket-fueled creative, out of the box thinker, high-skilled professional fuses a background in design and academics with expertise in business development, presentations, and management, working to deliver user-centered products and experiences meeting deadlines efficiently and accurately in quick-turnaround settings for global audiences.
I'm a Visual Communication Designer with ten years of experience in UX/UI and visual design who have worked at companies of all sizes, from startups, mid-size, to big brands and tech giants like
Apple
and
Amazon
. I graduated with an MFA from La Plata National University in Argentina and currently live and work in the
San Francisco Bay Area
. I have been
featured
at specialized international publications and
awarded
for teaching Graphic Design at the Argentina Business University many years in a row. 
I design to deliver high-quality, customized print-digital assets spanning strategy, branding, editorial, websites, interaction, infographics, typography, motion graphics, and signage. Blends management with hands-on team player experience.

My knowledge of business strategy and product development enables me to communicate effectively and work in tandem with engineers and C-level teams. I enjoy identifying business opportunities with clients and helping them to design and realize their goals. 
I can start from shaping an idea, and take it all the way to ship the final product.
Taking photographs, lettering, social media, sports, sci-fi and hero movies, last century's music, travel, reading books, snowboarding, and coaching volleyball are some of my hobbies.

Constantly curious, hard worker, liable, trustworthy, proactive, ethically honest, extrovert, executive presence, positive, and always in a good mood, open-minded guy.
Innovation and Entrepreneurship, Introductory


Stanford University - USA, 2019-2020
MFA Visual Communication Design


La Plata National University - ARG, 2004-2009
BS Computer Sciences


Universidad Nacional del Sur - ARG, 2004-dropped
VOLUNTEER
Singularity University Mentor
Plug and Play Mentor
Foreign Startups Head Designer
English - 

Professional working proficiency
Design Thinking
Management
UX/UI
User Research
Product Design
Visual Design
Branding
Editorial
Signage
Icon Design
Infographics
Motion Design
Video Editing
Figma - Invision - Sketch
Adobe Creative Suite
Trello - Asana - Jira
Microsoft Office
GSuite

Publications


The sign design projects in this book have been collected from around the world and will provide a valuable resource for professional graphic designers, town planners, architects, and facility managers.
Delta Terra Wayfinding system was offered to be part of this international publication that can be bought on
Amazon.
Sergio Smirnoff
was the solo designer for a one-year project period, defining branding strategy and guidelines, wayfinding systems, iconography, marketing assets, and online presence.
Obi-Wan Kenobi, 


"Start Wars" - 1977
Countries I visited and lived
TV Shows:
Black Mirror, The Big Bang Theory, The Walking dead, GOT, Silicon Valley.
Movies:
Lucy, Inception, The Matrix, Limitless, Moneyball, MCU, Interstellar, The Secret Life of Walter Mitty, Star Wars.
Last books:
The hard thing about hard things, The Da Vinci Code, The Age of the Consumer, Blitzscaling, Problem Solved.
Music:
All day long, 80's, Oldies, Electronic, U2, Depeche Mode, Rolling Stones, Cold Play, Snow Patrol, New Order, Arcade Fire, The Killers, The Doors.
Money best spent:
Traveling, and creating experiences.
Hobbies:
Coaching volleyball, snowboarding,
taking photographs
, painting, and gaming (PS PES, Star Wars Battlefront, and Call of Duty).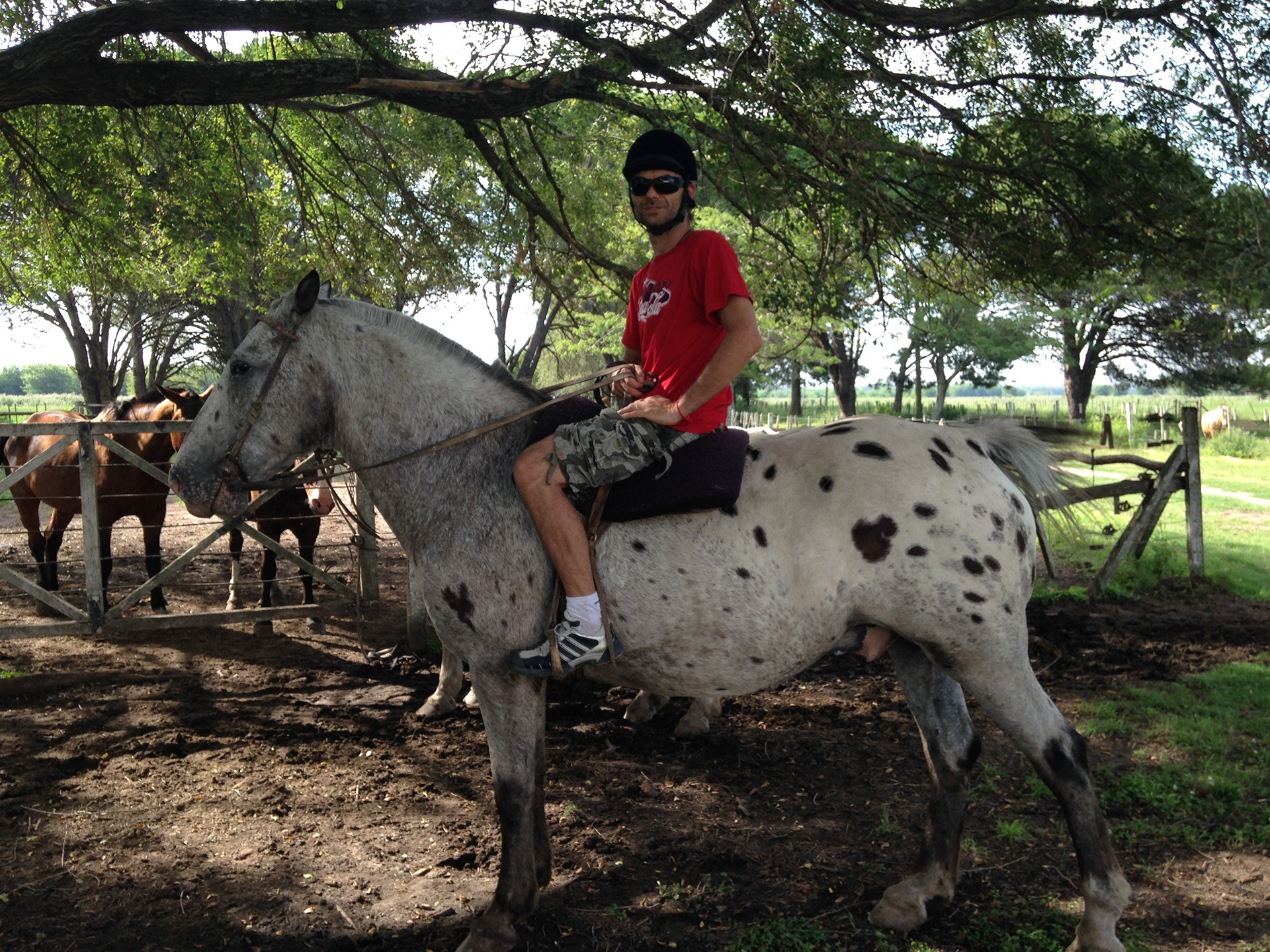 "Fibonacci meets Warhol"

Acrylic on canvas, 48 x48", 2020